Built with love on Indian soil, we are a premium homegrown coworking solution provider that builds workspaces for businesses of all sizes.
Our sole purpose is to bring together the largest community of working professionals across the globe, fuel them with inspiration and connect them through technology. Our workspaces empower people to express themselves freely as they do some of their life's best work.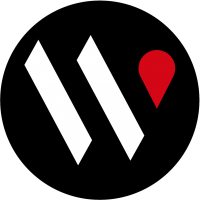 The Leadership at Workspace City
Obsessed with Members
We go above and beyond for our members – to unchartered extents – all in the hopes of making their experiences the most memorable ones.
Do More With Less
Resourcefulness is at our core. We challenge the convention and are driven by the same passion – to deliver on our mission – of becoming India's largest coworking community.
Be Worthy of Trust
We are committed to nothing less than transforming the future of coworking and we take initiatives and equal responsibility for all that we do to reach there.
Never Settle
We are tireless in our pursuit to provide the best service possible in the industry. Which is why we are always on the lookout for newer ways to enhance the experience of our members. And we never settle.
We, Not I
We take great pride in our team and we always put the team's interest before self.
The Power of Our Community
We are a community of bold minds who have decided to work under the same roof. Our workspace and the people around us inspire us to take action, to grow, to do better.
50
Companies choose Workspace City
2
Operational centres in 2 cities all across India
15
New centres to be added by 2019. Also branching out to more metros and Tier 2 cities.
1000
Growing menber base from varied category of businesses
Don't let your dreams be dreams. Do it. Join us.
We created an environment that serves not only professional needs, but also organically forms and nurtures a vibrant community.
Host your next event at WorkSpace
The perfect place for dev gatherings, demo nights, speaker panels, launch parties and creative brainstorming.
It seems we can't find what you're looking for. Perhaps searching can help.
Address
Plot no 74- 2nd & 3rd floor, Zone-II, M. P Nagar, Bhopal, Madhya Pradesh 462011